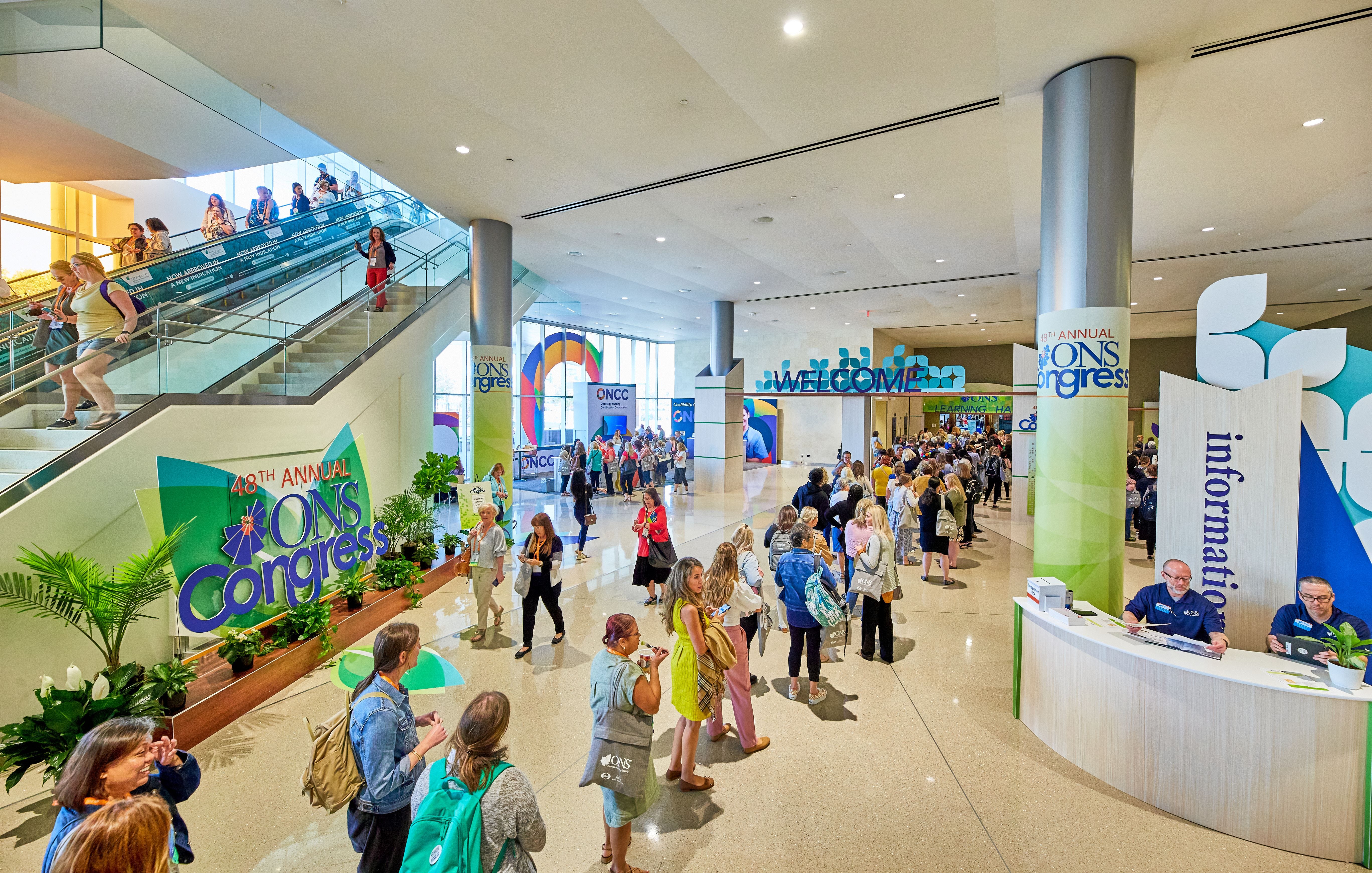 April 24-29, 2024 | Walter E Washington Convention Center | Washington, DC
ONS Congress 2024
Showcase your products and services to an audience of thousands of oncology nursing professionals.
2,900+
Average Total Attendance
35,000+
ONS Members Represented
Exhibit Packages




Cancellation Policy
Exhibitors canceling space prior to June 1 will be charged a $250 processing fee.
Exhibitors canceling space from June 1- October 1, 2023, are liable for 50% of the contracted total.
Exhibitors canceling exhibit space after October 1, 2023, are liable for the contracted total.
ONS Congress is a great opportunity to connect with people from different states, hear about what they do, and educate them on how to potentially use our product to improve patient care.
— Alcresta Therapeutics
We love the opportunity for attendee engagement at ONS Congress - the digital media sponsorship allowed us to connect with attendees pre-event!
— MonoFerric
Attendee interaction is great at ONS Congress — they're so engaged and it's nice to see that they are truly our customers. This space is a great opportunity to reach out to them.
— Alexion
Become a Sponsor
Whether your business objective is to boost sales, generate buzz for a new product or increase brand awareness, ONS will work with you to develop an integrated sponsorship and advertising package tailored to your marketing goals.
See You in Washington, DC
Contact the ONS Sales Team for the latest exhibit and sponsorship information.