Exhibit at the Oncology Nursing Society's
Premier Conference Events
Partner with ONS and showcase your products and services to thousands of conference attendees. As the main point of contact with patients and families, these nurses influence cancer care in all specialties and practice settings.
ONS Congress Sponsorships Are LIVE!
Our Events
Let the ONS Sales Team work with you to create an impactful conference plan designed to drive leads and increase brand awareness.

Connect With Us
Email
Who Attends ONS Congress & ONS Bridge?
Top Diseases Treated by Attendees
Hematologic Malignancies
Breast Cancer
Gastrointestinal Cancers
Head and Neck Cancers
Genitourinary Cancers
Thoracic Cancers
Primary Specialty of Attendees
Medical Oncology
Medical-Surgical Oncology
Blood and Marrow Transplantation
Radiation Oncology
Surgical Oncology
Primary Work Setting of Attendees
Hospital Setting (Ambulatory)
Hospital Setting (Inpatient)
Academic Institution
What Content Will Be Presented?
We have designed ONS Congress and ONS Bridge to complement each other's themes and topics while minimizing overlapping content — providing attendees and exhibitors with unique events. ONS Congress sessions are organized in five education tracks to ensure that the event attracts attendees from every content practice and level of experience.
Clinical Practice
For nurses interested in learning the latest treatment modalities and evidence-based care for individuals with cancer.
Advanced Practice
For nurses in advanced roles looking to enhance their ability to provide and coordinate optimal cancer care for their patients and families.
Research
For doctorally-prepares nurses and those considering a science-based nursing career, and nurses interested in understanding how they evidence behind nursing care is created.
Management / Staff Education
For nurse leaders, managers and educators to gain new ideas and techniques to implement in their work setting.
Radiation
For nurses working directly in radiation oncology and nurses caring for patients with cancer receiving radiation therapy.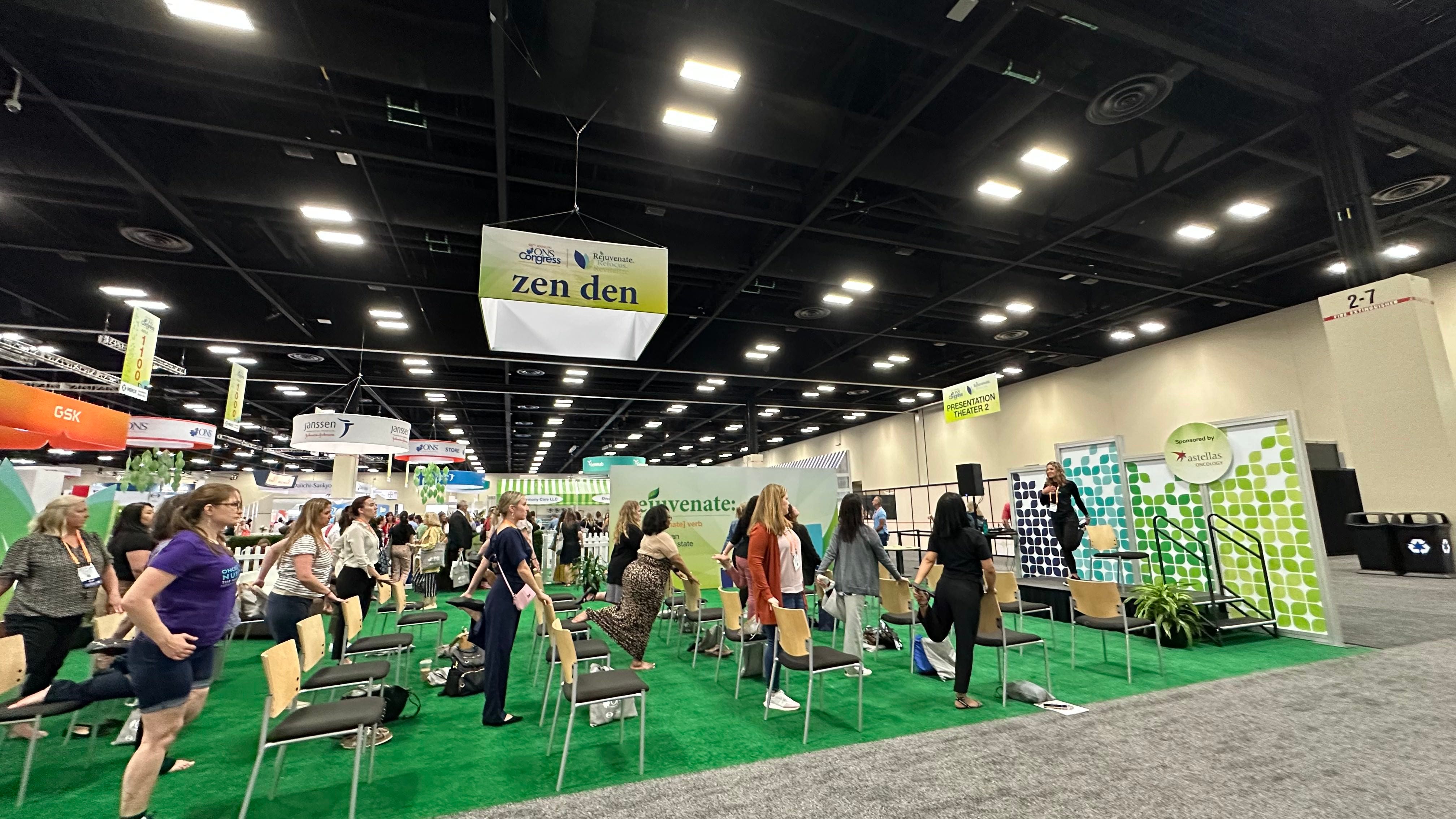 About ONS
The Oncology Nursing Society (ONS) is a professional organization of more than 35,000 members committed to promoting excellence in oncology nursing and the transformation of cancer care. As the main point of contact with patients and families, oncology nurses influence cancer care in all practice settings.